Mission-style White Oak Mouldings
White oak is ONLY available in profiles 001-018, 204,313,501,513, 600,601,613,R11-R14 AND T11-T14.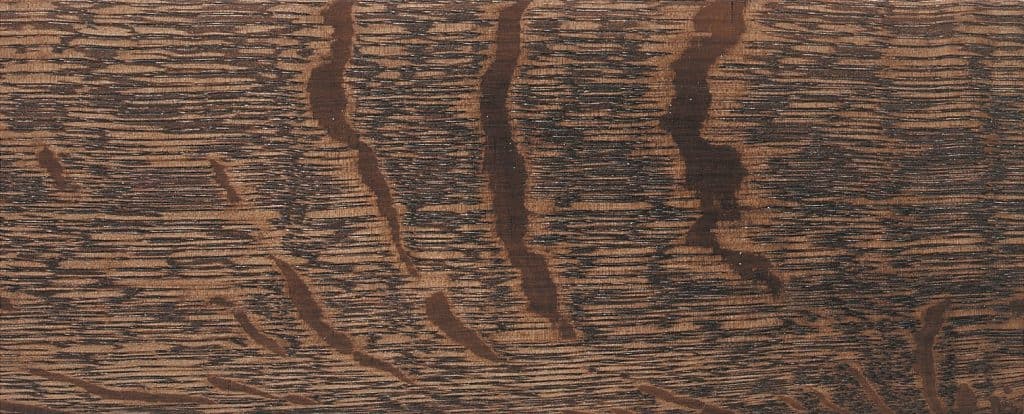 Quartersawn white oak lumber accentuates the unusual and random pattern of medullary rays on the face of the board, a look made popular by Mission-style furniture.

Rift white oak lumber shows straight, parallel grain with very few medullary rays.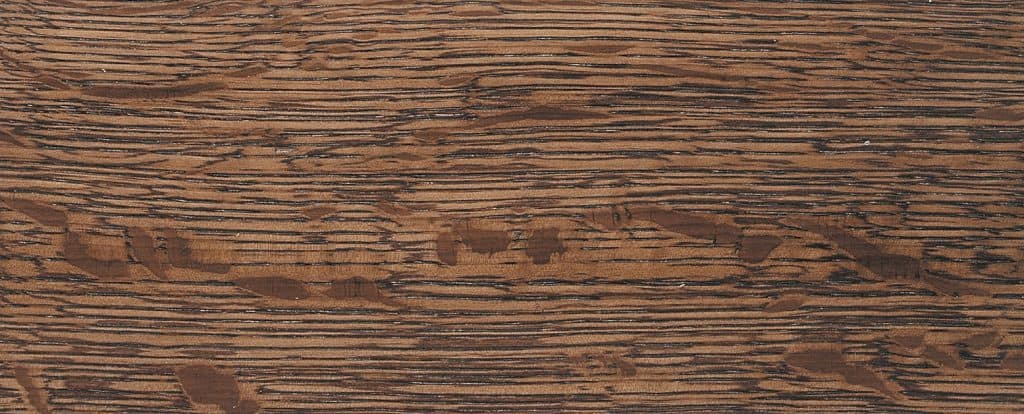 When boards are cut from logs in a specific way, quartered and rift grain is exposed on the face of the board. 
When ordering White oak moulding, specfiy either quartersawn or rift grain to predominate; however, your moulding will ALWAYS have a mix of both
Hicks-style corner blocks are available to use with 313,513,613,801,743,901 and 904 mouldings. These are 1/4″ thick square blocks that are made in 1″, 1-1/4″, 1-1/2″, and 2″ dimensions. We make these blocks in two styles, with square or beveled edges. Blocks are available in all of our standard wood/finish combinations and raw. The moulding and corner blocks are sold separately.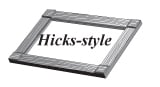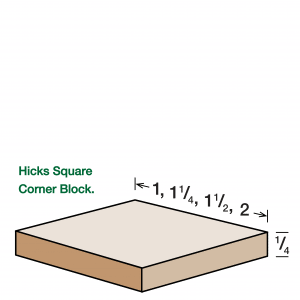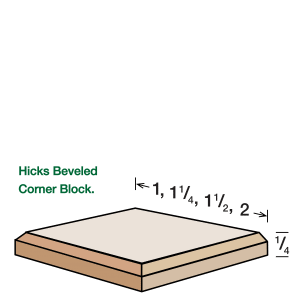 Assembly Instructions:
Assemble the Picture Woods frame.
Decide the grain orientation of individual blocks to each corner of the frame before gluing.
One corner at a time, scrape or sand the finish from a small area ( about the size of a quarter) on the face of the moulding where the block will cover. Remove the finish to bare wood to ensure the glue will adhere.
Put a small drop of wood glue on the scraped area, then place the clock on the corer ( be sure to maintain the grain orientation). Align the outside edges of the block with the outside edges of the frame. Press firmly using finger pressure, and hold for a couple of seconds. Try to avoid glue squeeze-out, but if you have any, immediately wipe it off with a soft cloth.
Clamp or weigh down the block and allow the glue to dry. Be sure to "pad" the block (a small piece of cardboard works well) so that it is not damaged by the clamp or weight.