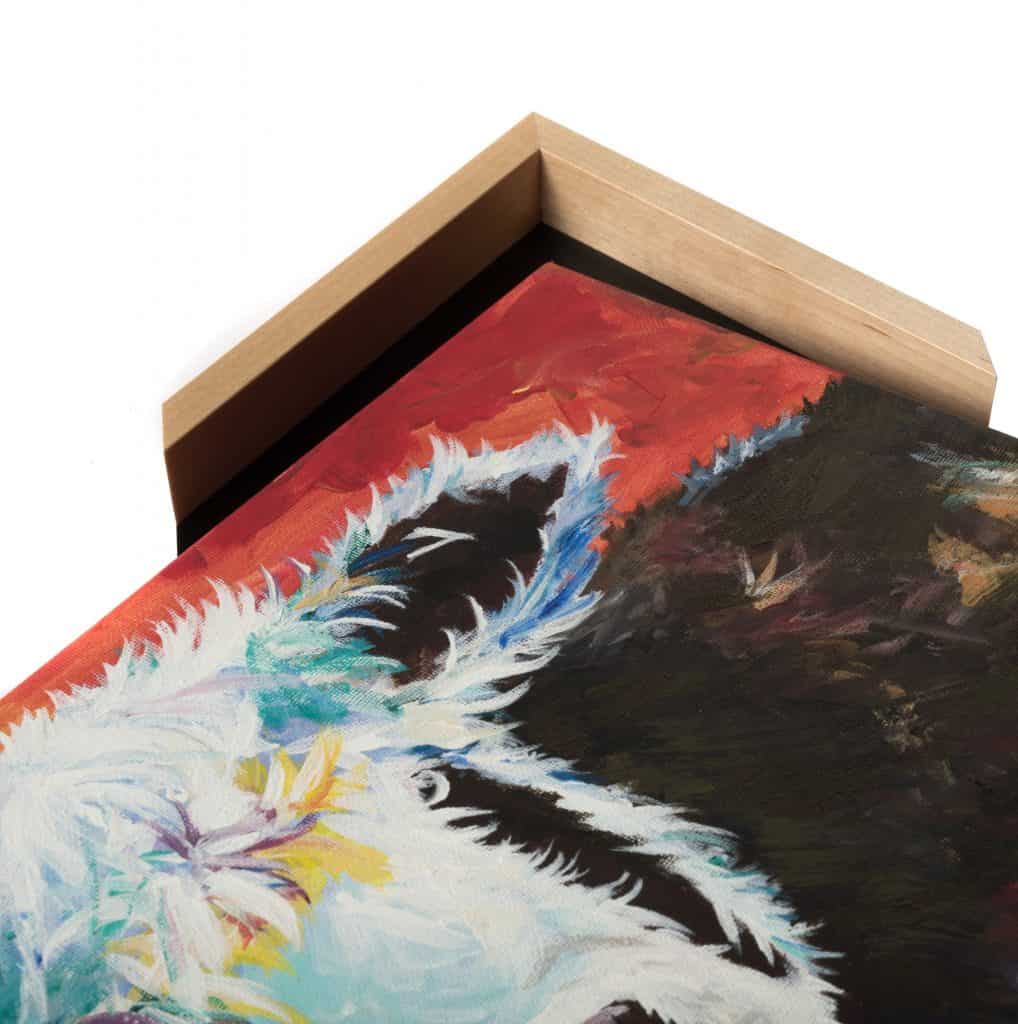 Picture Woods' L-shaped canvas float profiles are milled to precisely align at the face, stem, and shelf, with edges that are crisp and clean. Our float frames range from 1-1/8″ above the shelf, up to 2-13/16″ above the shelf to accommodate those super-deep canvases.
Walnut and Cherry woods come with a black shelf. Maple and Ash, Sanded and Clear Lacquer, come with either a black or natural poplar shelf. Painted, whitewash, or grey finishes on Maple and Ash come with a same color on the poplar shelf . 
*All shelves are of Poplar wood so tone and grain will vary from the stem's wood.
We designed Picture Woods' float frame, profile #605, as a single stem design to work with a variety of stretcher bar heights.  Our recommended method of assembly is to attach the stretcher to the frame from the inside of the stretcher bar.  
The rabbet that is between the face of the moulding and the stretcher bar creates a nice "shadow line" around the canvas. 
Areas A. & B. are sanded and finished.  Area C. is finished (not sanded.)